Workshop

 Fees & Lodging
Includes Lodging & Meals
 May 12th through May 15th, 2022
This retreat will take place at Dojo Bianco, set approximatel 8 kilometers away from the historical village of Massa Marittima.
The closest airports are Pisa (110km) or Rome Fumicino (200km), and the nearest train station is Follonica .
We are happy to help you arrange your transportation, or give recommendations on how to best get to Dojo Bianco. 
A non-refundable deposit of $500 is required to secure your place in this workshop.  
Workshop registration based on receiving payment. 
Please note that this workshop is limited to 8 participants. 
Workshop preparation & details will be provided upon registration.

Our workshop menus are thoughtfully selected and prepared on site by a professional chef who will be able to accommodate dietary restrictions.
All participants will assist in meal set ups and clean ups as needed, and help to keep the dining and workshop spaces in order.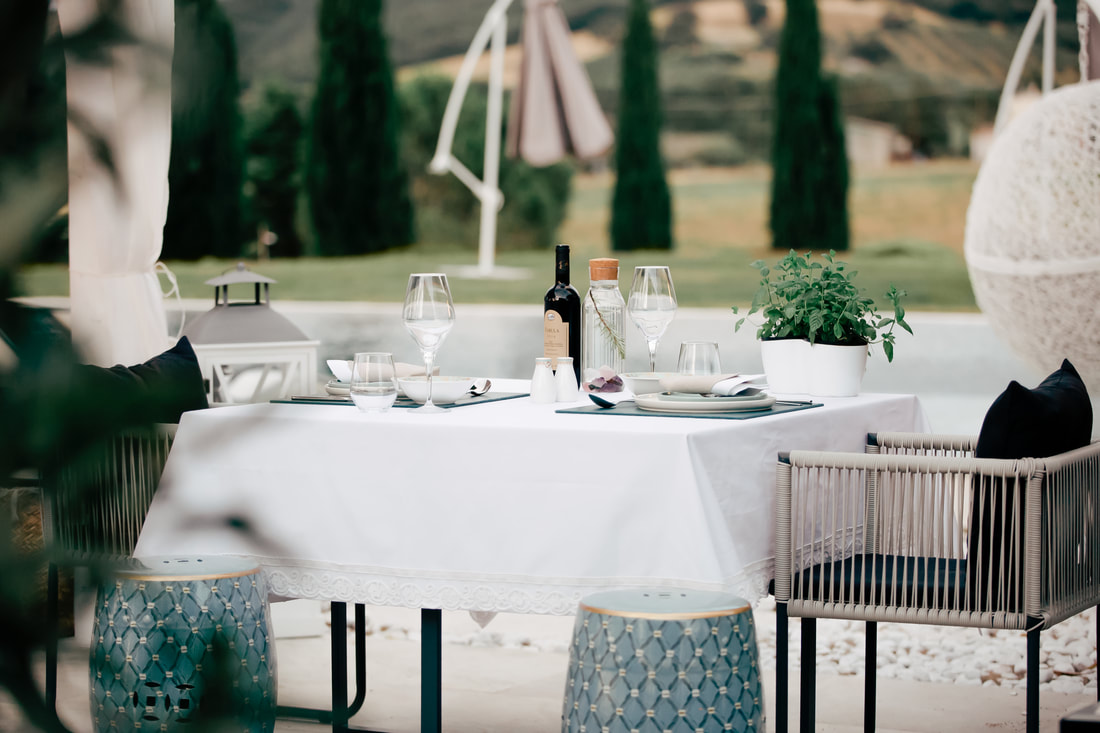 The cost of 2700 Euros is for a single room in a shared apartment.
The cost of 3100 Euros is for a private double room - two persons in a room.
The cost of 3700 Euros is for a private room - a single person in a room.
We have two buildings for lodging – our main building, which holds the training group room and kitchen facilities; and the newer building across the road, which also has a kitchen gathering space.
Dojo Bianco itself has four guest rooms, and two dedicated areas for Yoga, Healing and expressive Art.
Our organic farm and olive gardens stretch over 20 hectares. We offer our guests accommodation either at Dojo Bianco, or at neighbouring Agriturismo La Cascata.
Single Room in Shared Apt - 5 minute walk