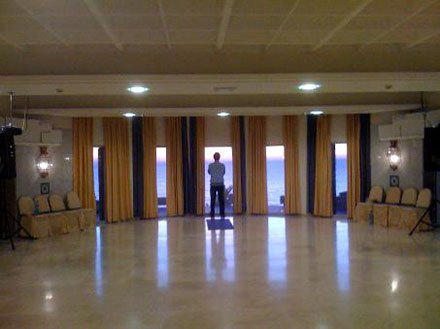 About Michael Mervosh
Michael is an experienced practitioner, a well regarded psychotherapist, and a man who has been devoted to developing his skills as a clinician.
He is dynamic and creative trainer of practitioners.
      He is also a seasoned group facilitator and learning community developer.
He is a visionary, a writer and practitioner of various creative arts.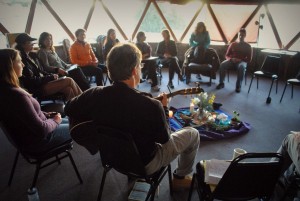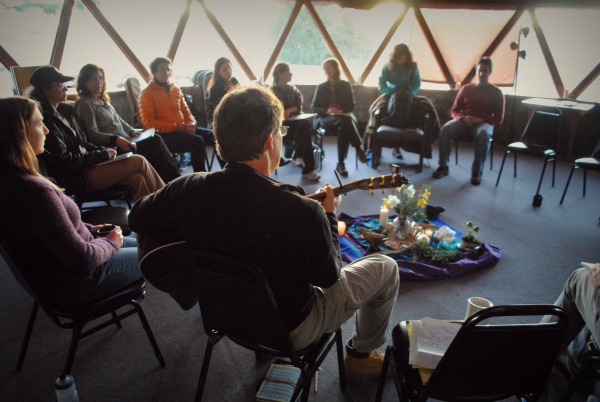 His founding work is with the Hero's Journey Foundation, which he has cultivated over the past 18 years.
This work is a unique, specialized blend of personal, mythical and spiritual transformation work. Michael makes use of inspiring wilderness environments to deepen personal self awareness and to embrace unifying life experiences.
Hundreds of men and women have come to the Hero's Journey Intensives from various countries, cultures and spiritual traditions to experience this deep and profound level of personal, communal and nature-based support.
His most recent work is with

PsychoEnergetics Training

, which he has developed and taught over the past eight years.
Michael's professional work for the past decade has been a four year, 12 week facilitation training he has co-founded and co-created with Irene Tobler. He teaches methods that support personal development through process facilitation, which is the active deepening of psychological and emotional work.
PSEN depth work and personal awakening is cultivated through embodiment practices that focus attention on body and energy movement; and mindfulness practices that are grounded in present moment space and time.
He and Irene offer a unique blend of clinical psychotherapy technique and theory, developmental character formation, the Hindu chakra system, bioenergetic exercises, archetypal psychology, meditation and creative visualization, yoga, chanting, communal presencing and group work to create a very dynamic and enthusiastic learning environment for their participants. This training is limited to 40 professionals for each training year in both the US & Europe.
PSEN Training is held at the Eden Roc Hotel in San Feliu de Guixoles, on the Costa Brava near Barcelona, Spain and at the Sevenoaks Retreat Center in Madison, VA, near to the Blue Ridge Mountains.
His most established work is with

MGM Psychological Associates

, which he has practiced over the past 25 years.
Michael has been devoted to providing adult clinical services for individuals and groups at his office at The Nuin Center in the Highland Park section of Pittsburgh, PA.
Michael also provides phone and video conferencing consultations for clients across the globe.
More about Michael's career and his way of working…..
Michael spent four years in training, and then an additional thirteen years teaching at the Barbara Brennan School of Healing in Miami, FL. He was a senior faculty member who completed his teaching in 2010 as the Dean of Advanced Studies in Brennan Integration Work. He created, designed, implemented and taught an in-depth training curriculum for body-mind healing and personal development; this curriculum was then brought to Austria and Japan.
In the various process work he professes, Michael pays particular attention to one's fundamental humanity and basic sense of integrity, and how this interplays with one's interior body-mind organization. Michael has an enduring passion for the co-creation and enlivening of unfolding developmental processes and its potential to engender or restore vitality, meaning and well-being in individuals, groups and organizations.